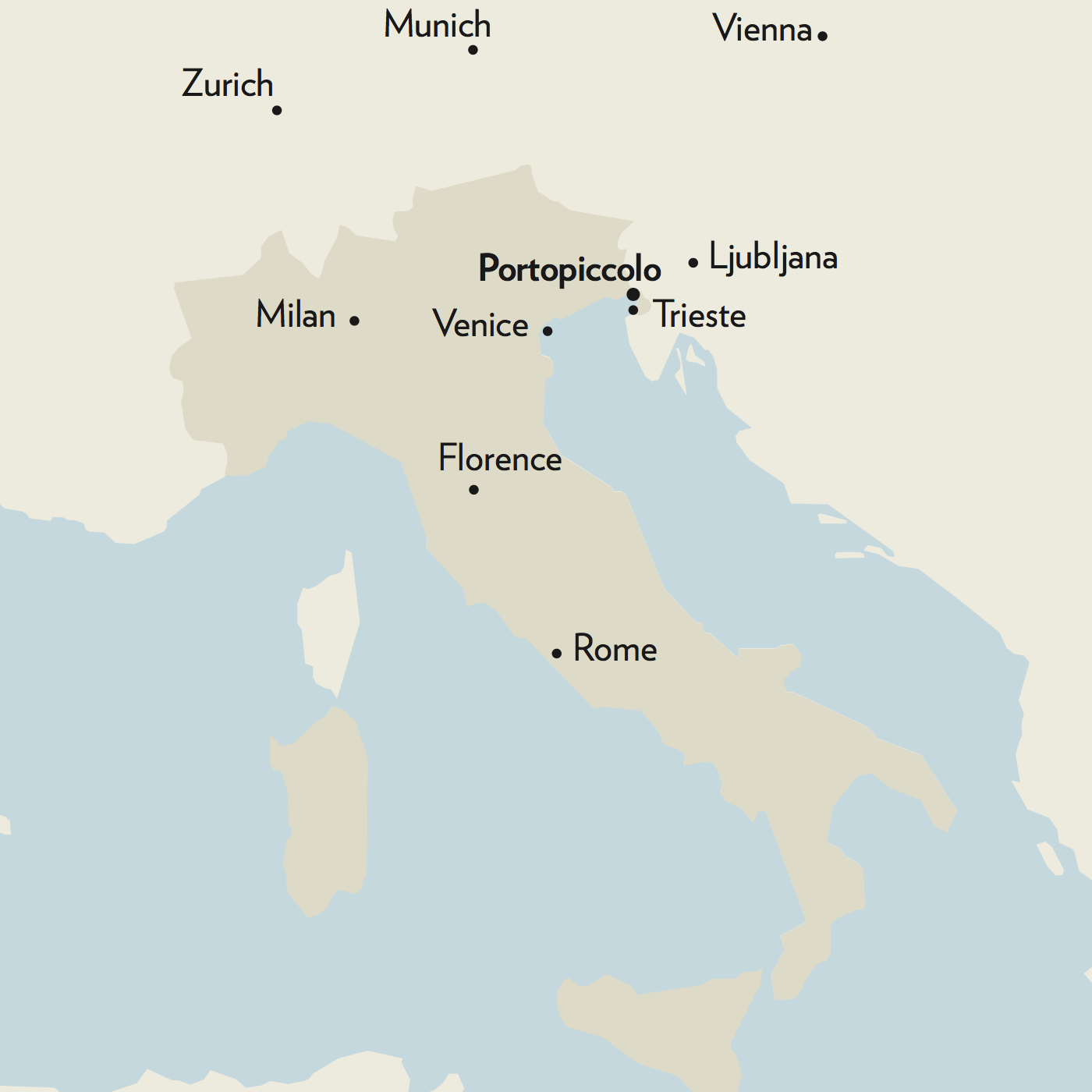 PORTOPICCOLO
Portopiccolo is centrally located in the region Friuli Venezia Giulia among Mitteleuropean Countries from Austria to Bavaria, from Hungary to Slovakia.
The Strada Costiera is the beautiful panoramic road which gently twists and turns around the pristine water of the Gulf of Trieste from Portopiccolo to the cosmopolitan city of Trieste with its Austro-Hungarian roots.
Only an hour to the west is Venice, internationally recognized as one of the most beautiful cities in the world. Nestled into the protective embrace of the majestic cliffs known as falesie, its geographical strategic position – between the Miramare Castle and the Duino Castle – in the Adriatic Sea boosts the typical atmosphere and hospitality of the Italian seaside borgo.
Portopiccolo boasts a complete experience through elegant waterfront residences, the one and only deluxe 5 star hotel of the region, Yacht Club and private marina, SPA with bespoke treatments, fitness area, Beach Club and Club House, restaurants, cafés, cocktail bars and boutiques. Consistently with the contemporary concept, Portopiccolo develops through a zero impact, sustainable and accessible architecture integrated into the Duino Cliffs Nature Reserve.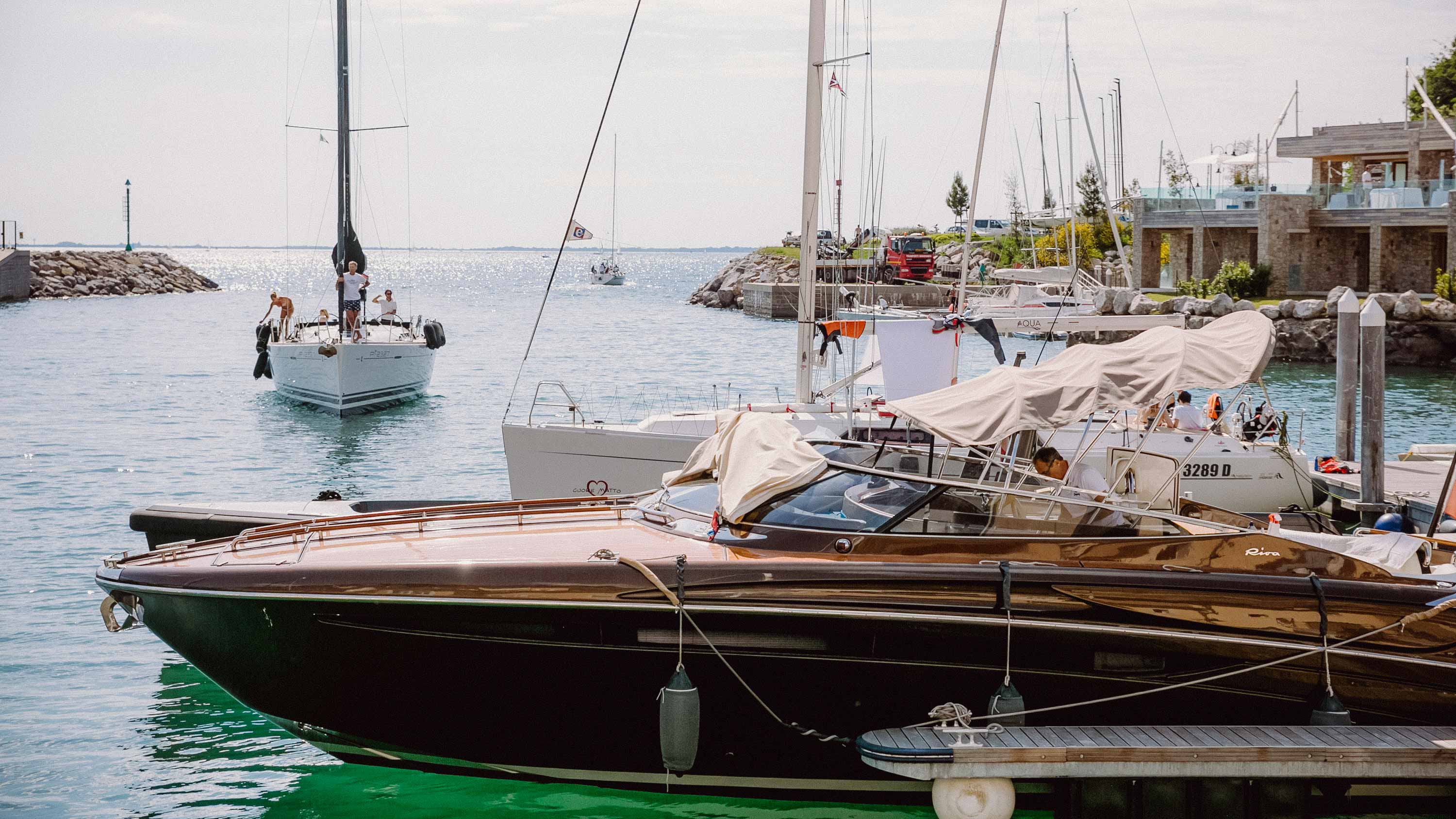 MARINA & YACHT CLUB
Portopiccolo, thanks to its strategic position, is the most modern harbor for the yachting along the 800 km long Adriatic coasts of Italy, Slovenia and Croatia until the discover of Greek Islands and the Mediterranean Sea. The Marina features 116 berths for boats and yachts up to 25 m length and 5 m draught under CCTV video surveillance control, boat rental and charter service for people who do not have their own boat. At the same time, the Yacht Club organizes lots of events such as nautical events and regattas.